HomeCare is a service of experts that provide cleaning services for your home. Having your home cleaned by HomeCare by Fabricare can mean the difference between your family suffering from airborne allergens and them breathing in fresh air.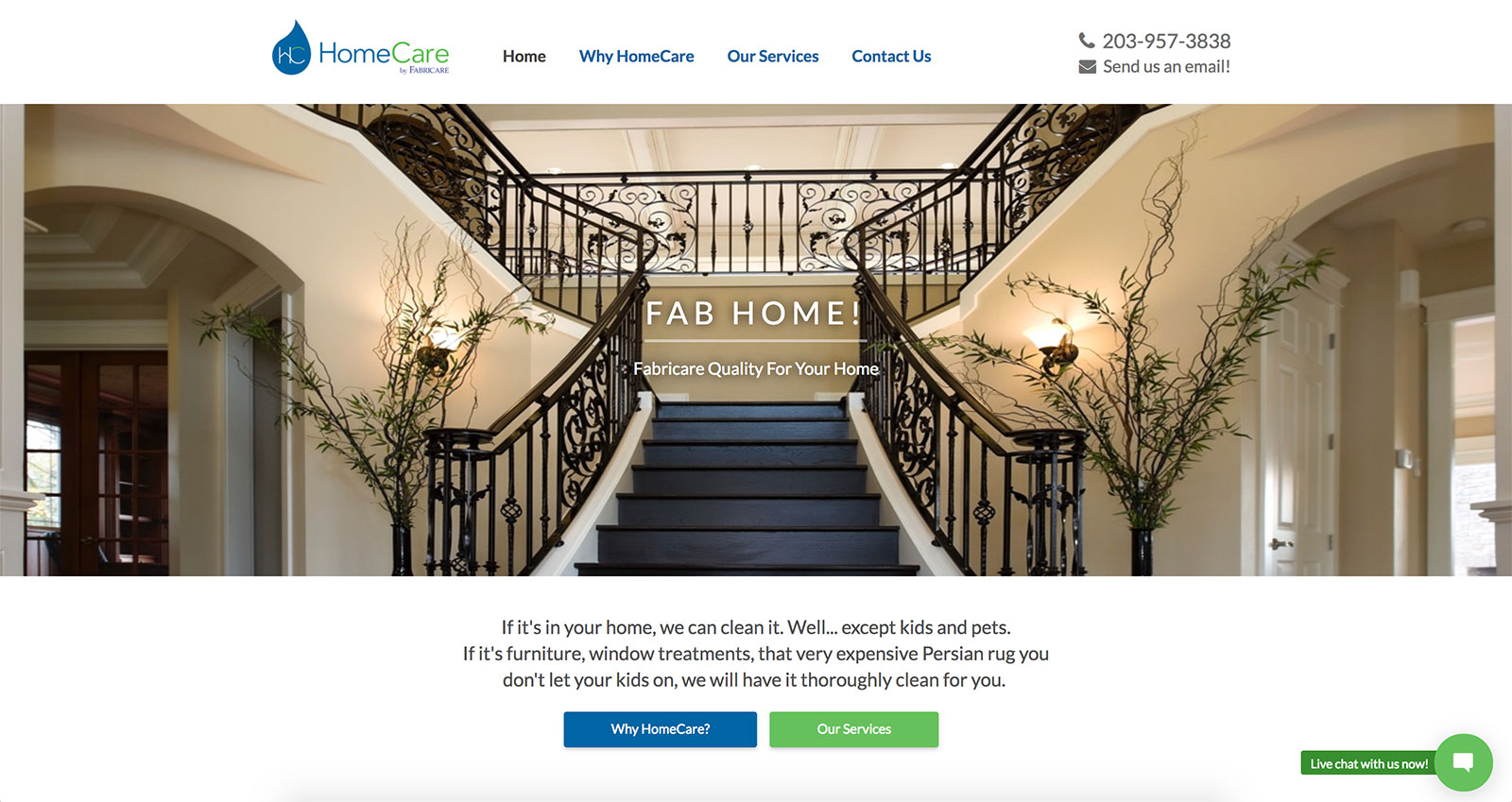 The site aims to provide information about HomeCare's various services.
We provided design, development and branding work for HomeCare.