LaundryCare is Connecticut's most popular and eco-friendly laundry service. The experts at LaundryCare know the best methods and use the best products for cleaning all different materials, so you can rest assured knowing that your clothing is in good hands.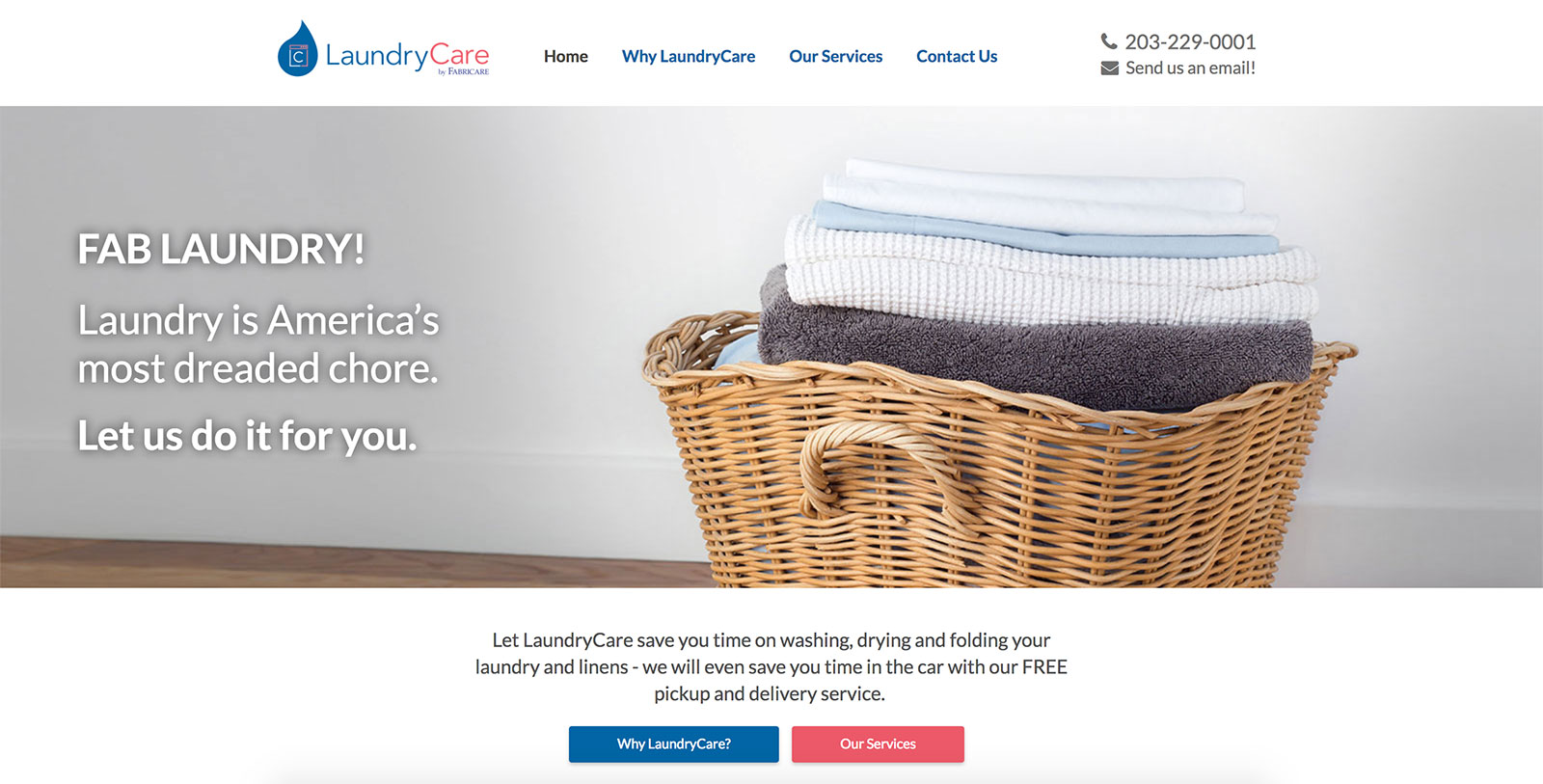 The site aims to provide information about LaundryCare's various services.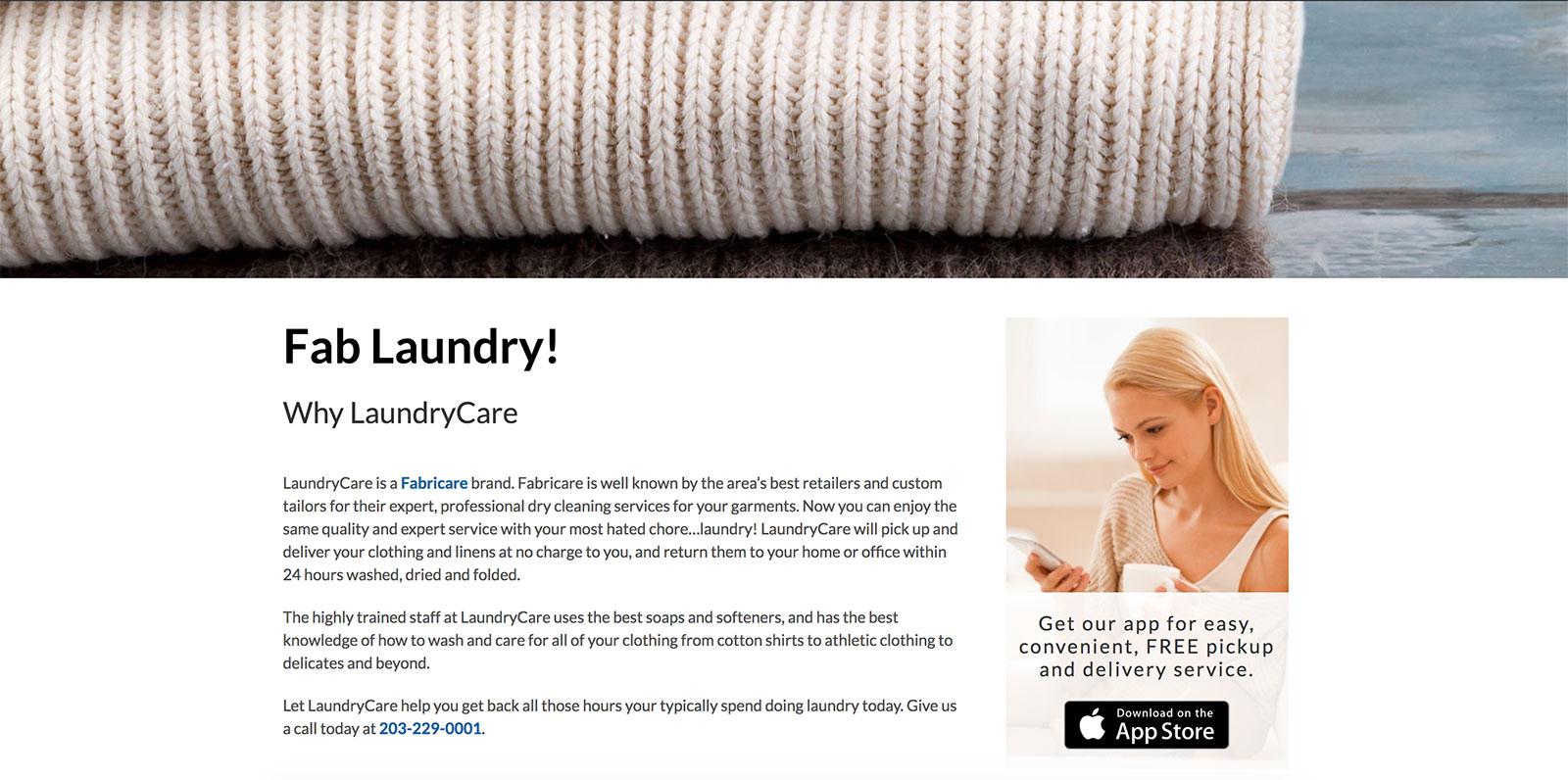 We provided design, development and branding work for LaundryCare.