ULock & Storage is a storage facility located in Norwalk, US. ULock offers various storage solutions for every need, whether it's for full rooms or individual pieces such as seasonal items, and offers pick up and delivery services.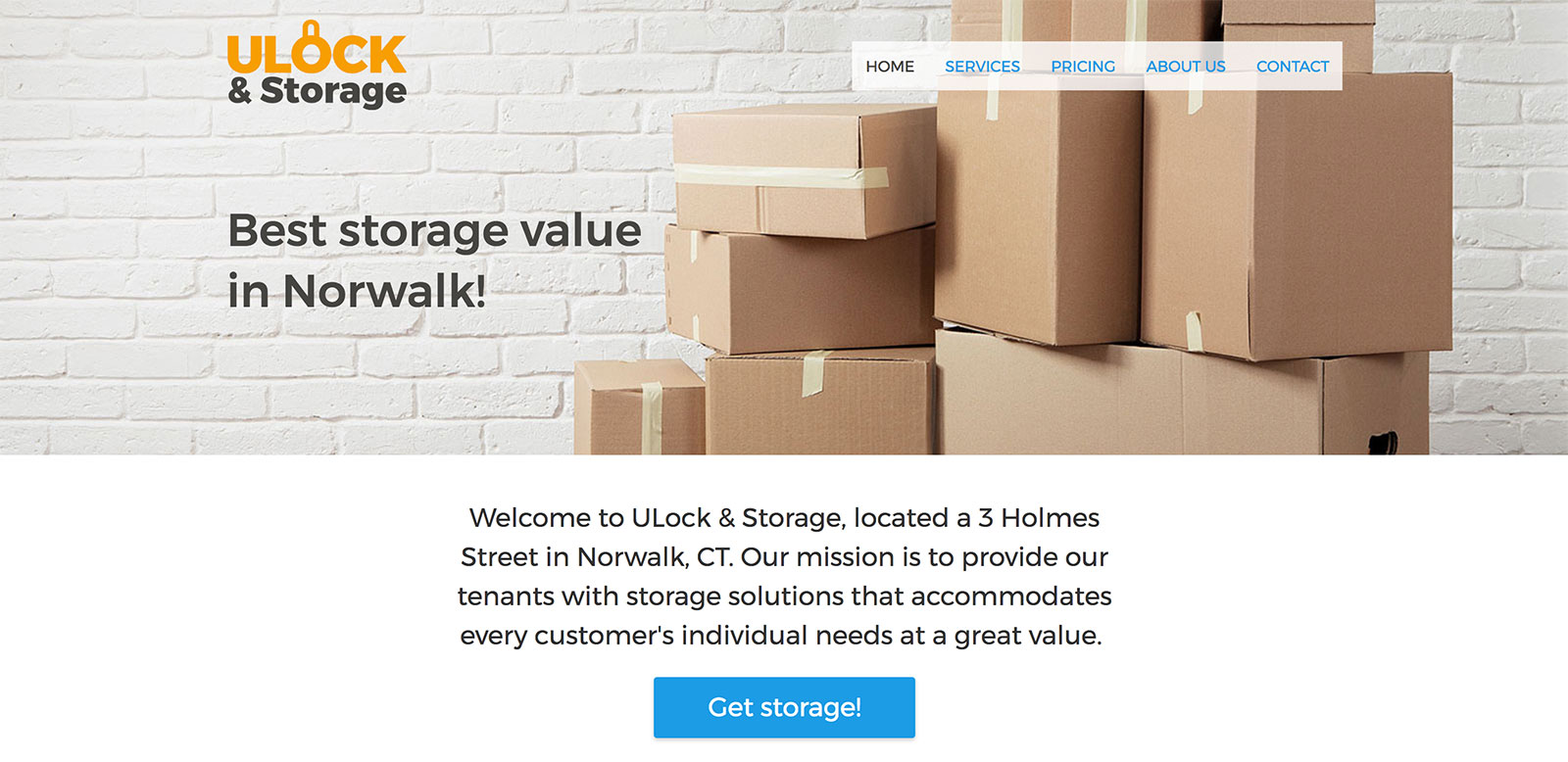 The ULock site provides details about their service, and allows customers to look at their various offers, and get in touch for purchasing their various products.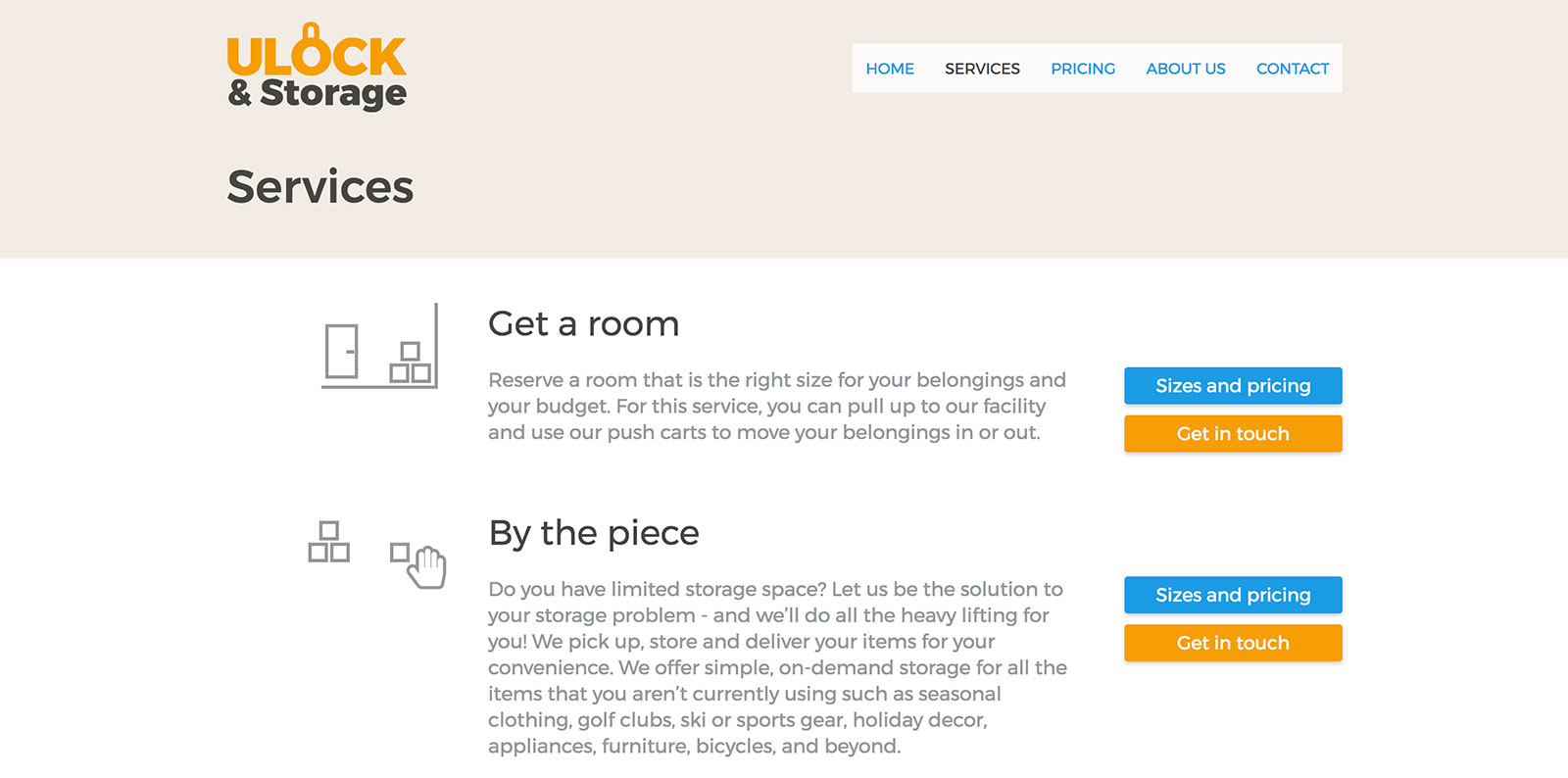 We provided design and development services for ULock & Storage.