Ana Hunna is a project to support film-makers who focus on working women, and to spread their work. Throughout Egypt, Jordan, Tunisia, and Morocco, we host film festivals and discussions to help start conversations about the role of working women.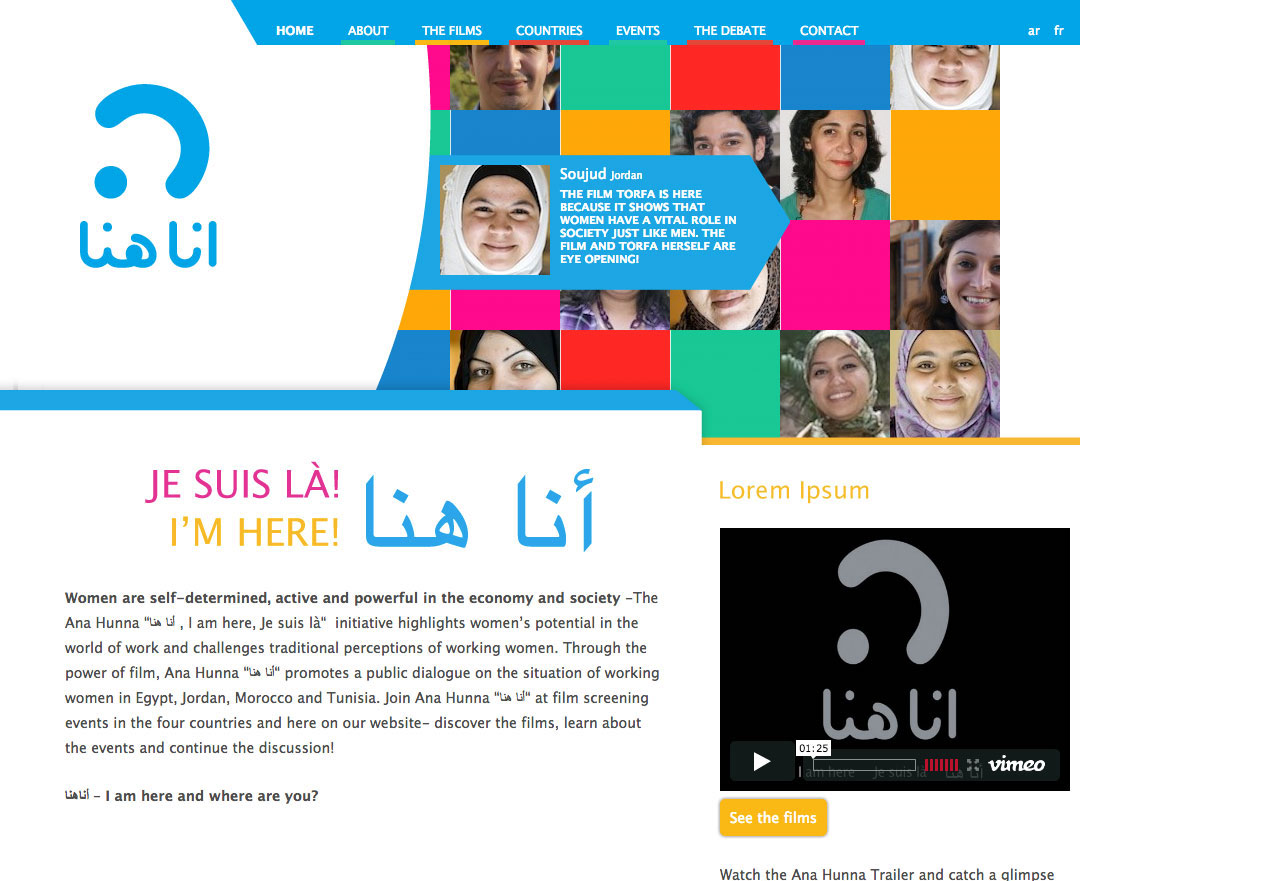 The website for Ana Hunna was build on WordPress and features various sections, such as the Debate, a listing of recent film productions, news and articles.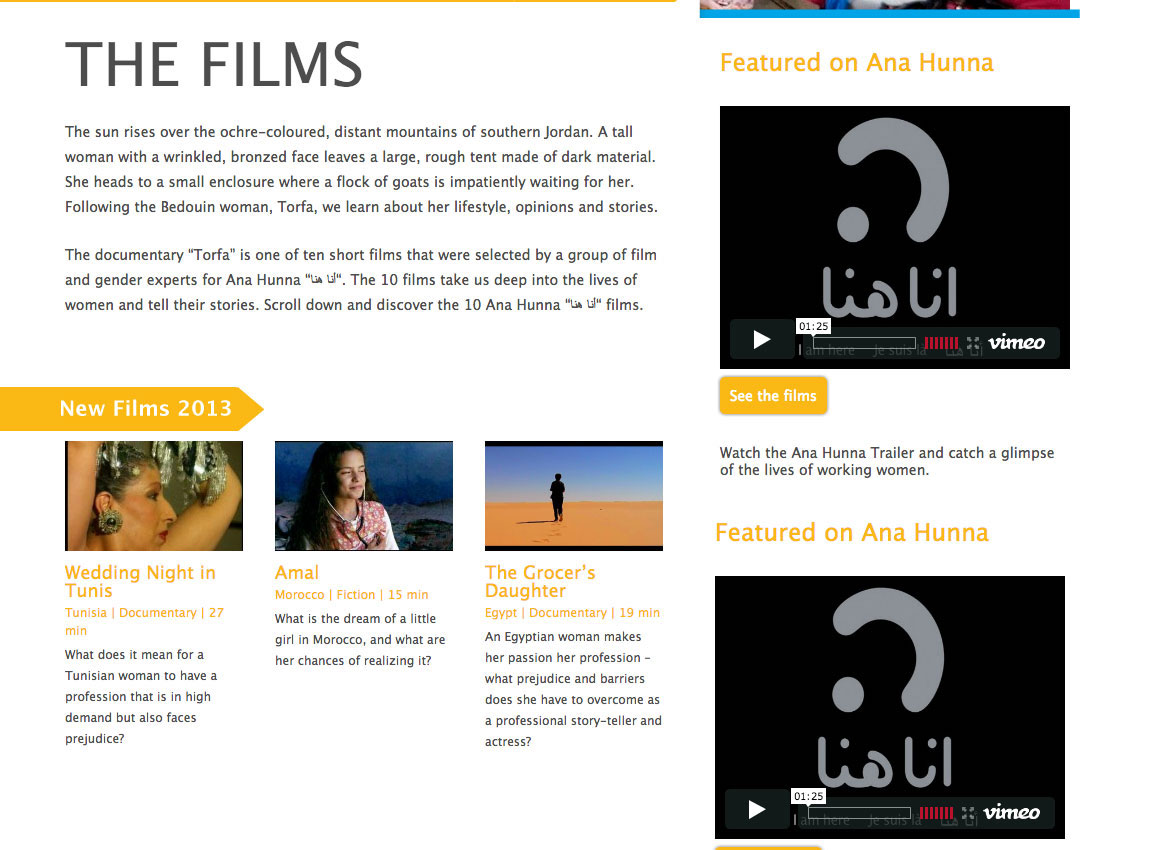 Various versions of this project were produced, and we are still producing new versions of Ana Hunna to improve upon what we built.